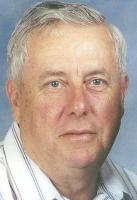 Isaac Abe "Ike" Datthyn
Sodus: Age 80, formally of Sodus, NY, passed away on Saturday, April 1 in Erie, PA. He was born in Marion, NY on December 30, 1936, the son of the late Jacob and Suzanna Datthyn.
Ike graduated from Marion Central School. Ike was married to Roxanne for almost 60 years. They enjoyed traveling to exotic places. He loved collecting Delft and other antiques and could often be seen driving Roxie around the countryside in his 1955 T-Bird Convertible. He was an adoring grandfather and great grandfather. He retired from Xerox after 33 years and carried on with his second job as fruit farmer working with his son, Dan, and grandsons at the Rochester Public Market and had many friends among their customers. He was very fond of his Church family at the First Reformed Church in Sodus and was a member of the Elk's Club.
He is predeceased by his parents, his wife, Roxanne and their son, Daniel Datthyn.
Ike is survived by his loving family which consists of daughters Kathy Datthyn-Madigan (Brian) and Stephenie Cheeseman (Jim), daughter in law, Paula Datthyn and grandchildren Sean Madigan, Ashley Cheeseman, Courtney (Vince) Cheeseman Timpano, Erin (John Michael) Grosso, Brandon (Marina) Datthyn, Brittany (Tim) Dunn, Adam Datthyn and Ryan Datthyn and great grandchildren Morgan Cheeseman, Noah Datthyn, Breeona Dunn, Aiden Cheeseman, Sarah Datthyn, Dominic Grosso, Susanna and Thomas Datthyn, brothers Jacob and Ken Datthyn, sister Johanna Murray and special friends Kelly Allen, Mark Thompson family and Penny Balch.
Friends and relatives are invited to call at Norton Funeral Home, 45 West Main Street, Sodus, NY on Wednesday from 4:00-7:00 and attend the funeral at the First Reformed Church, 18 Maple Ave., Sodus, NY on Thursday at 10:00. Interment at Sodus Rural Cemetery.
In lieu of flowers, donations can be made to First Reformed Church, 18 Maple Avenue, Sodus, NY 14551.