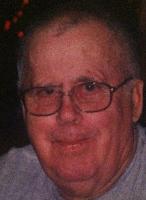 Joseph E. Bowker, Jr.
Age 87. Passed away peacefully Saturday, April 1, 2017 at Geneva General Hospital. He is survived by his loving and devoted wife of 62 years, Mary Lou Joslyn Bowker. Children: Linda Weiskopff of Clyde, Debbie (Doug) Fenner of Moravia, Joseph III of Savannah, Tammy (Carl) Poole of Ontario. Grandchildren: Chris Ellis, Jeffrey Weiskopff, Leyla Mutlu, Tiffany Bowker, Paige Fenner, Larry Currier, Brandon Currier and Nathan Currier. 1 great grandchild. Joseph was pre-deceased by his beloved daughter, Pamella, in 1964.
Friends and family are invited to call at Norton Funeral Home, 13081 W. Church St., Savannah, NY on Tuesday from 5:00pm-7:00pm where a Funeral Service will immediately follow at 7:00pm. Interment with full military honors will be Wednesday at 10:00am at Butler-Savannah Cemetery.