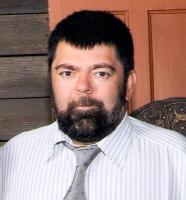 Richard L. Jarvis, Jr.
Wolcott, New York
Jarvis Jr., Richard L.
Richard L. Jarvis, Jr., 49, of Wolcott passed away unexpectedly on April 5th, 2017. Richard is survived by his wife Dessie; daughter Andrea Jarvis; stepson Joshua Beck; parents Bonnie and Richard Jarvis, Sr.; sister Barbara (Dan) Snyder; brothers James Jarvis, Sr. and Robert (Jennifer) Jarvis; best friend Pat Cole; nieces, nephews, cousins and friends. He was always joking around and making people laugh. He loved gambling and fishing. He would help anybody in need. Friends and family may call on Monday, April 10th, 2017 from 12pm-2pm at Norton Funeral Home, 5925 New Hartford St., in Wolcott with a funeral service to immediately follow at 2pm. Burial will be held in the MacArthur-Carter Cemetery in North Wolcott. Condolences may be expressed at hsnorton.com.