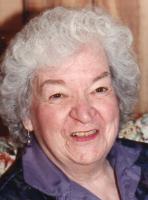 Margaret L. Critchfield
Newark/Sodus
Margaret Critchfield passed away Tuesday, April 11, 2017 at her home in Newark, NY. She is survived by her sons William Critchfield, Terry (Gloria) Critchfield and Alan Critchfield; her daughters Rev. Lyn Dean-Dennie (Clifford) and Candy (Matthew) McIntyre; her grandchildren Heather (Derick) Critchfield, Nicholas Hickman, Levi Critchfield, Amber (Richard) Derby, William (Tracy) Critchfield II, Aaron (Katie) Dean, Eric Dean, Andy Hickman, Christopher (Megan) McIntyre, Dylan (Anastasiia) McIntyre, Clifford (Tamara) Dennie Jr. and Christine Dennie; her great-grandchildren Aaron, Chase, Victoria, Hannah, little William III, Areyanna, Alonnah and Damian. Margaret is also survived by her sister Uberyl Cote of Albany and many nieces and nephews.
Margaret was predeceased by her loving husband, Max in 1982.
Friends and family may call on Friday, April 14, 2017 from 4-7 pm at the Norton Funeral Home, 45 West Main St., Sodus, NY. There will be a graveside service on Saturday, April 15, 2017 at 11 am at the Sodus Rural Cemetery. In lieu of flowers the family has requested memorial contributions in Margaret's memory be sent to ABVI-Goodwill, 422 S. Clinton Ave., Rochester, NY 14620.