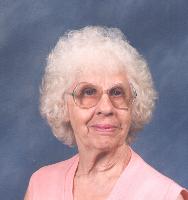 Betty J. Ferguson
Sodus, New York
Ferguson, Betty J.
Betty J. Ferguson passed away on April 19, 2017. She was 91 years young. She was born on May 10th, 1925 in Wolcott. She lived most of her life in Sodus. She is survived by her daughter and son-in-law (Sharon & Robert DeMay) of Williamson; granddaughter Laurie Alverio of Sodus; grandson Carlos Alverio, Jr. of Rochester; great grandson Noah Carbajal-Alverio of Sodus; great granddaughter Olivia Alverio of Rochester.
She spent most of her life dedicated to raising her daughter by herself. She was a devoted member of the American Legion Auxiliary in Sodus. She pinned the first poppy on the mayor (John Cook) at the time.
In her younger years she worked at Strongberg Carlson. She then went to work at J&P Rose Garden as a box maker. She also worked at Myers Community Hospital. There she cleaned the operating room. In her mid-years she went to work at Sodus Central School District, where she retired after 30 years of service. She really enjoyed her job there. She got to see her daughter and all the kids that put a smile on her face at the school every day.
She was a very devoted person to her family. Everything she did was about them; her dedication was unmatched. She always wanted to help them in some way. She spent a lot of time with her family. They were always taking her somewhere. She always had such beautiful flowers around her house. She tried to keep them weeded until she got older. She always kept very busy whether it was at home or in the community. You might even see her out and about riding her bike. There was a time she rode her bike all the way to Newark to see her family. She will be sadly missed by her family and the people of this town.
A graveside service will be held on Monday, April 24th, 2017 at 11 am at the Glenside Cemetery in Wolcott, NY. In lieu of flowers, contributions may be made to the Sodus Central School, 54 Mill St., Sodus, NY 14551.