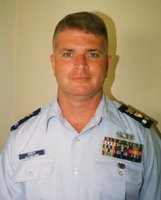 Thomas Michael Denehy
Sodus, NY
It is with great sadness that the family of Thomas M Denehy announces his passing after a courageous fight with cancer on January 26, 2018.
Tom will be forever remembered by his devoted wife of 25 years Cheryl; children Thomas E. Denehy, Jessica and Tanya Leisenring; Mother Mary Denehy; Mother-in-law Mary Jane Blaze; Father-in-law Richard (Mary Jane) Mumby; Siblings Daniel (Sandra) Denehy, Kathleen (Steven) Bergman, Patricia Rodham, William (Patricia) Denehy, Timothy (Karen) Denehy, Francis (Donna) Denehy, Lawrence (Birgitta Carr) Denehy, Brother-in-laws Richard (Karol) Mumby, James (Sharee) Delancey; Aunts Ruth Hunter and Grace Kynoch; many beloved nieces and nephews and countless friends.
Tom was born and raised in Norwood Massachusetts. At 17 he joined the Coast Guard and faithfully served for 27 years retiring as Chief Warrant Officer (CWO4). He was well known and respected as a project manager at Washington Group International and facilities manager at Reliant Community Credit Union. He was also a member of the American Legion Post 881. Tom will be remembered for his humor, quick wit, wisdom, selflessness, and humility. He was an inspiration to those he met and his fighting spirit will go unmatched. #TOMSTRONG #GOPATRIOTS
A Celebration of Life will be held at Captain Jack's Banquet Room located at 8505 Greig St in Sodus Point on February 2, 2018 from 3pm till. A service to follow on Saturday February 3, 2018 at the First United Presbyterian Church located at 31 West Main Street in Sodus at 11am.
In Lieu of flowers, contributions may be made to lymphoma.org or a charity of your choice.
Condolences may be expressed online at www.hsnorton.com