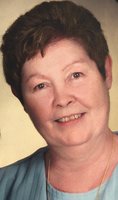 Patricia Ester Leotta
Wolcott: Age 73, passed away unexpectedly on April 2nd, 2019. She was predeceased by her husband, Charles and niece, Valerie DeChellis in 2012; nephew, Michael McNabb in 1998 and grandson, Andrew Turner in 1992. She is survived by her children, Sherrie (Russell) Pringle, Kimberly Turner, Kellie (Jamison Carter) Buffington, Tammie (Rob) Morris and Joseph (Sheila) Leotta; grandchildren, Rodger (Katie) Pringle, Catherine (Paul) Raymond, Kristina (Tyler Cheseboro) Turner, Nicholas, Alysha & Zackary Buffington, Rachel Leotta and Nick Morris; great grandchildren, Hunter, Aubrielle, Madelyn Pringle, Olivia Cheseboro; sisters, Helen (Arlen) Cline and Sophie (Robert) LaBelle; several nieces an nephews and a host of other relatives and friends.
Patricia was an animal lover, a loving caregiver and a wonderful mother, grandmother and great grandmother who will be greatly missed.
Service will be held at the convenience of the family at a later date. In lieu of flowers, contributions may be made in her memory to: North Shore Animal League America, 25 Davis Avenue, Port Washington, NY 11050. Condolence may be expressed at www.hsnorton.com