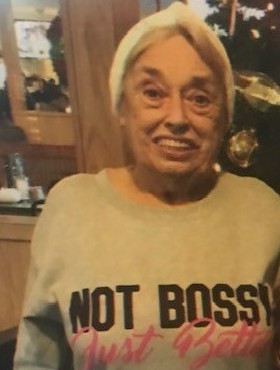 Vivian Bea Taylor
Wolcott: Age 72, passed away peacefully on Tuesday, March 16, 2021 at Clifton Springs Hospital. Vivian was born in Texas on September 18, 1948, to Madeline and James Taylor. Vivian married William Johnson in June of 1979. Vivian was a long-time member of the Spirit of Grace Fellowship in Sodus, NY. She was one of its original, and most beloved members. Vivian made friends easily with a quick smile and kind words. She was loved by all those around her, including her best friend, Nikki Divelbliss. Nikki and Vivian's relationship resembled a mother-daughter relationship rooted in love and companionship. They shared holidays, birthdays, and shopping trips. Although, no one loved Vivian more than her granddaughter, Madeline, despite the distance between them. Vivian and Madeline shared a beautiful bond. When they were able to visit with each other, they were inseparable, spending hours filled with fun and laughter.
Vivian is predeceased by her parents, Madeline and James Taylor; her husband, William Johnson; her brother, James Taylor II; and her special friend Johnny "Pops" Johnson. Vivian is survived by her son, Shawn (Merissa) Taylor, and her favorite granddaughter, Madeline Jane. Vivian is also survived by her niece, Jasmine Taylor and grand-nephew Adam, and her nephew James (Shelby) Taylor III. We would also like to thank the Nursing home staff at Clifton Springs Hospital for the love and care. To the staff thank you for taking care of the "Mayor" of the 2200 wing!
A celebration of Vivian's life will be held on Saturday, August 7, 2021, at Spirit of Grace Fellowship in Sodus, NY at noon. In lieu of flowers, please send donations to the Cougar Cupboard INC: 11631 Salter Colvin Road, Wolcott, NY 14590. The Cougar Cupboard is a school-based food pantry that addresses emergency food needs of children and their immediate family living in the North Rose Wolcott School District. Arrangements entrusted to Norton Funeral Home, Sodus, NY. Condolences may be expressed at www.HSNORTON.com.